China is building the world's largest wind farm and it could power 13m homes. The facility will have 43.3 gigawatts of power-generating capability.
Table Of Content
In the Taiwan Strait, the city of Chaozhou in China's Guangdong Province has announced ambitious plans for a 43.3-gigawatt project. The proposed offshore wind farm will be 10 kilometers long and contain hundreds of powerful turbines. It will operate between 75 and 185 kilometers off the coast of Chiuna. The location's high average annual wind speed means that the turbines will produce power for between 43% and 49% of the time.
---
We invite you to read: "Wind Power To Cut Cargo Ship Emissions 20%"
---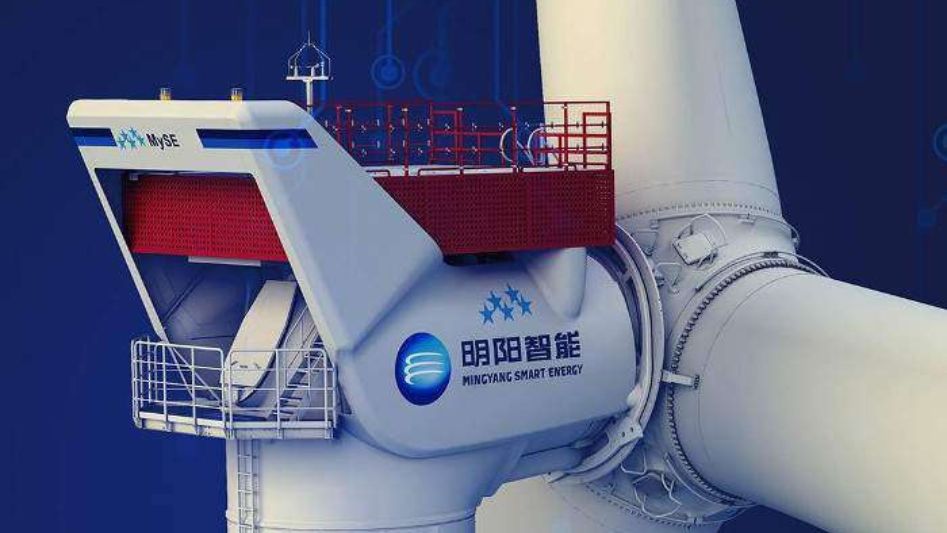 Euronews Green claims that construction will begin in the years before the year 2025. When finished, it will have a greater capacity than the current record holder, China's Jiuquan Wind Power Plant, which can generate 20 GW. EVWind claims that the world's biggest wind turbine was revealed last week in China. It can generate 13.6 megawatts of power and has a record-breaking rotor diameter of 252 meters (827 feet). The price tag for this enormous building remains unknown.
How Much Wind Energy Is 43.3 Gigawatts?
According to Euronews Green, one gigawatt (one billion watts) of electricity requires around three million solar panels. One gigawatt is enough energy to light up 100 million LEDs or provide heat and light to 300,000 standard European dwellings. So, the new Chinese factory can provide energy for 13 million houses or 4.3 billion LED lights. To give you an idea of scale, Norway has 31 GW of producing capacity, almost all of which comes from hydropower. The output from the brand-new offshore wind farm will be more than that.
As of the end of 2021, global installed capacity for wind power, including on land and at sea, has surpassed 830 GW. More than half of it comes from China. By 2025, a third of its power is expected to come from renewable sources, and in the last five years, it has built more offshore wind production capacity than any other nation in the world.
---
We invite you to read: "How Machine Learning is Powering up Wind and Solar Energy"
---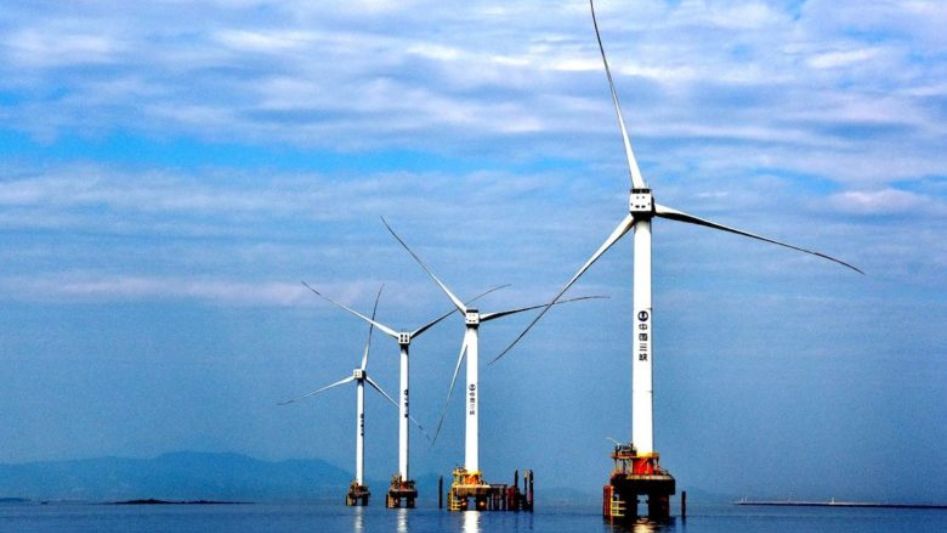 In general, though, China has a long way to go before it reaches its net-zero emissions objective. No one in the nation thinks its energy source will be completely depleted before 2060. On October 16th, President Xi Jinping stated at the Communist Party Congress, "We will strive aggressively and responsibly toward the objectives of attaining peak carbon emissions and carbon neutrality." We will take steps to attain peak carbon emissions in a well-planned and gradual manner, consistent with the idea of gaining the new before discarding the old, based on China's energy and resource endowments.
The United States and the United Kingdom, together with Finland, Sweden, Estonia, Latvia, Lithuania, Poland, and Denmark, are all making significant financial commitments to the offshore wind energy sector.
The Takeaway From China's New Offshore Wind Farm
For proponents of wind energy, this is all excellent news. There is, however, a single threatening element. The width of the Formosa Strait is 180 kilometers, according to Wikipedia. Chaozhou claims the new offshore wind farm will stretch for 185 kilometers. No mathematical genius is required to see the flaw in this plan.
Conclusion
Whereas offshore wind farms have better utilization on average, they are nevertheless developing at a slower rate than their onshore counterparts; while the growth in onshore wind farm capacity in 2021 was 72 GW, "only" 21 GW was added offshore (IRENA). Standard wind turbines still have trouble working at such depths, and this is one of the problems. Both World Wide Wind and T-Omega have recently proposed solutions to this issue: World Wide Wind has developed a wind turbine with a low gravity center and a vertical axis, and T-Omega has designed a wind turbine with four towers that can remain stable above water due to their "pyramid" design and square base.
---
We invite you to read: "What is the Next Generation Wind Technology?"
---

FAQs
Which country is building the world's biggest offshore wind farm?
More than half of this may be traced back to China. In 2021, it will have installed more offshore wind power capacity than any other nation in the world during the past five years. By 2025, the global powerhouse expects that renewable energy will account for one-third of its electrical production.
What is the largest offshore wind farm in the world?
Hornsea 2 is the biggest wind farm ever erected, and Orsted is pleased to announce its completion and launch into service. Over 1.4 million households in the United Kingdom will benefit from the low-cost, clean, and secure renewable energy generated by the 165 wind turbines at the 1.3 GW offshore wind farm, which is situated 89 km off the Yorkshire Coast.
Which country is constructing the largest wind energy plant?
One of the primary corporations financing the $11 billion project has said that construction of one of the world's biggest wind farms in Egypt would begin in 2024 and may deliver power to Europe and Saudi Arabia.
You May Also Like
External Links