The biggest wind farm in Africa is officially up and running. The 310-megawatt facility was opened by President Uhuru Kenyatta of Kenya on Friday.
Table Of Content
The U.S. Energy Information Administration predicted earlier this year that by 2021, the United States will have installed over 17 GW of wind capacity, boosting its wind energy output by 30% to 135.1 GW. In 2022, it was predicted that a further 7.6 GW would become operational.
---
We invite you to read: "Wind Power In Africa – Can Wind Help The Development Of The Region?"
---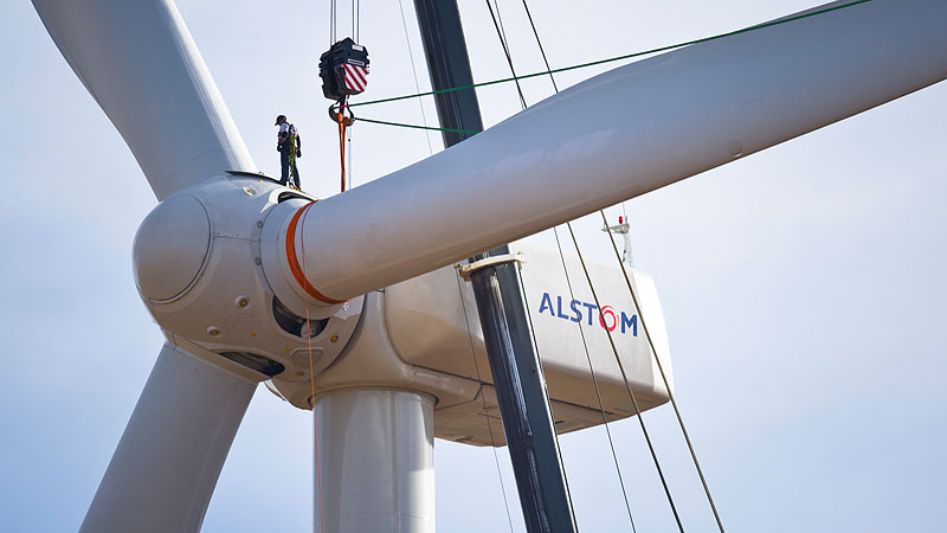 Wind power, which accounts for 8.5% of US power output, is the most productive renewable energy source in the nation, according to the World Economic Forum. Of the top 10 wind projects planned for construction in 2022, five are located in Texas, Iowa, and Oklahoma, which makes sense given that these states lead the nation in wind power generation.
FirmoGraphs keeps track of infrastructure projects all the way from the planning stages through commercial operations, recording and storing data in a standardized database and creating dashboards and maps. U.S. infrastructure contractors, for example, may benefit from receiving this kind of business knowledge. Industry publications and filings with utility regulators in all 50 states plus DC and the Federal Energy Regulatory Commission are mined for information.
Ten major wind projects are now waiting for regulatory approval. In the table above, you can see that the total capacity of these wind power plants is close to 6.6 GW.
Wind PRIME
As of January 2022, bids for an Iowa Wind Prime project have been filed by MidAmerican Energy, a division of Warren Buffett's Berkshire Hathaway Energy. There would be 2,042 MW of wind production and 50 MW of solar generation in the planned project. A 40-year lifespan is projected for the planned wind facilities, while a 30-year lifespan is predicted for the solar ones. The Wind PRIME project will link wind and solar power plants to the Midcontinental electric grid. Depending on the specifics of the MISO generating interconnection procedure, Wind PRIME linkages exist at various points. MidAmerican anticipates commissioning the full 2,092 MW of Wind PRIME wind and solar production between 2023 and 2024. MidAmerican expects to have the whole project operational by January 1, 2026. According to MidAmerican, this project has cost a total of $3.9 billion.
Empire Wind 2 and Beacon Wind Projects
In January 2022, Equinor and BP made public their completion of Purchase and Sale Agreements (PSAs) for Empire Wind 2 and Beacon Wind 1 with the New York State Energy Research and Development Authority (NYERSDA). As a result of NYSERDA's second competitive offshore wind solicitation in January 2021, the 1,260 MW Empire Wind 2 and 1,230 MW Beacon Wind projects were conditionally awarded. The Beacon Wind Project is the first offshore wind project in the United States, and it will be the first to use High Voltage Direct Current (HVDC) transmission technology. The project is situated more than 60 miles east of Montauk Point. The earliest that a project might go into full production would be 2027, while the latest would be 2028. These endeavors will boost the Empire State's economy and encourage port developments that will directly benefit offshore wind projects, making New York the center of the offshore wind supply chain.
Boswell Springs Wind
In June 2022–2023, Canadian energy company Innergex Renewable Energy Inc. (IRE) announced plans to build the 331.8 MW Boswell Springs Project of onshore wind power in Albany County, Wyoming. At this time, the project is in the permit application phase. Through a 20-year PPA, IRE will sell Rocky Mountain Power all of the electricity that is produced by the project. The project can absorb around 320 MW of power. We anticipate starting the Boswell Springs Project in the winter of 2024.
The Seven Cowboy Wind Project
As of March 2022, the Seven Cowboy Wind Project, LLC, has filed applications with the Federal Energy Regulatory Commission. Located in Oklahoma's Kiowa and Washita counties, this project will create a wind farm with a capacity of 300 MW. It is made up of 107 turbines that produce around 1.3 TWh of electricity each year. On March 30, 2022, construction began, and by year's end, it was projected to be complete and ready for use.
---
We invite you to read: "The Best Floating Multi-Turbine Technology for Wind Farms"
---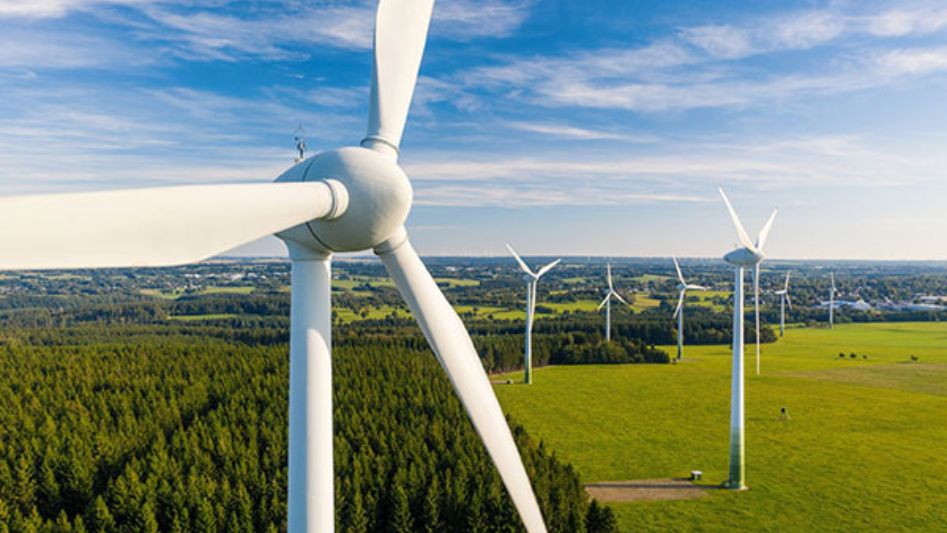 Baird North Wind Facility
On January 11, 2022, BMP Wind LLC filed paperwork with the Texas Public Utility Commission for either the Baird North Wind Facility or the Mesquite Sky Wind Project. The Callahan County Wind Energy Project (the "Project") is a collection of 69 wind turbines manufactured by Siemens Gamesa with a combined nameplate capacity of 340 MW. NorthRenew Energy sold the project to Clearway Energy Group in 2019. In all, roughly $427 million was invested by Clearway Energy Group from January 21, 2021, through January 31, 2022, to build the project. The project's construction debt financing was provided by a lender consortium made up of marquee global financial institutions.
Badger Wind Project
The planned Badger Wind Project in Logan and McIntosh Counties, North Dakota, covers a combined 31,514 acres and was first filed with the North Dakota Public Utilities Commission in February 2022 by Badger Wind, LLC, a wholly-owned subsidiary of rsted Onshore North America, LLC. The project is a wind farm with an installed capacity of 250 MW, and it will use 74 wind turbines to generate that power. The installation of a 230-kilovolt (kV) transmission line about 0.75 miles in length that will interface with the Wishek Junction 230-kV substation is also proposed. A 2-acre substation will be built next to the Operations and Maintenance (O&M) building to convert the 34.5 kilovolt (kV) collecting system voltage to the 230 kilovolt (kV) transmission line voltage. The building is scheduled to begin on September 1, 2022, and end on December 31, 2023.
25 Mile Creek Windfarm
In March 2022, Seven Cowboy Wind Project, LLC, filed paperwork with the Federal Energy Regulatory Commission for the 25 Mile Creek Windfarm in Ellis County, Oklahoma. There are sixty wind turbines involved in the project, and they produce over 1.1 TWh annually. On October 27, 2021, construction started, and by the end of 2022, it was projected to be complete. Based on the 2021 Annual Technology Baseline (ATB) data from the National Renewable Energy Laboratory (NREL), FirmoGraphs believes the project will cost $340 million, with a cost estimate of $1,348 per kilowatt (KW) for wind farms.
Monte Alto I Wind and Monte Alto II Wind Projects
Monte Alto I and II are two wind energy projects in Willacy County, Texas, that will be developed by Terra-Gen Development Company. A total of 223.8 MW will be generated by the project, with 38 units at 4.8 MW and 18 units at 2.3 MW making up the Monte Alto Wind Farm's first phase. Starting in 2022, construction is scheduled to be completed by 2023 at the latest. Seven 2.3 MW units and forty-six (46) 4.8 MW units make up the 236.9 MW capacity of the Monte Alto II Wind Project, the second phase of the Monte Alto Wind Farm. Starting in 2022, construction is scheduled to be completed by 2023 at the latest.
Ranchland Wind Project, Illinois
The Ranchland Wind Project II near Cisco City, Texas, was certified as a renewable energy source by 233 Randolph 74 Solar I, LLC, in February 2022. Totaling 148.02 MW, the project's 32 units have a generation capacity of 4.62 MW. On April 1, 2022, Wind Project II began full-scale operations.
Conclusion
Numerous large-scale renewable energy initiatives have been constructed on the continent in recent years, including the Lake Turkana project. The "first utility-scale wind power project" in West Africa was said to have broken ground in Senegal in December 2018. According to renewable energy company Lekela, the 158.7 MW Parc Eolien Taiba N'Diaye (PETN) will be finished in 2020. The 46-turbine plant will increase Senegal's generating capacity by almost 15% thanks to its usage of turbines manufactured by the Danish firm Vestas, which are expected to produce more than 450,000 megawatt hours of electricity annually.
---
We invite you to read: "Wind Turbines & Insect Wings: Can We Achieve Higher Efficiency?"
---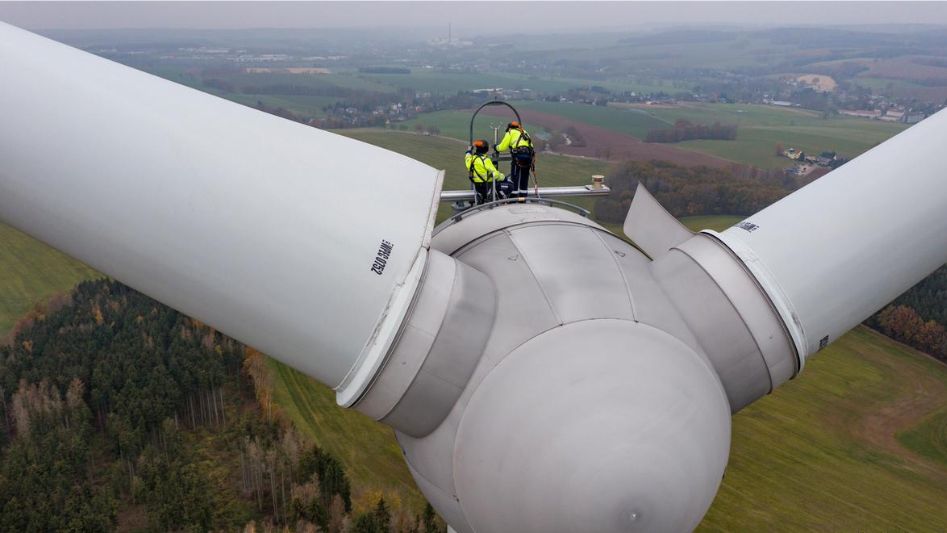 FAQs
Where will the largest wind farm in the United States be in 2022?
Located in Kern County, California's Tehachapi Mountains, the Alta Wind Energy Center is a wind farm that generates electricity. The 1,550 MW installed capacity makes it the biggest wind farm in the United States as of 2022. (2,080,000 hp).
What will be the most powerful wind turbine built in 2022?
By January 2022, the GE Haliade-X, with its 14 MW, will be the most powerful customer-ordered wind turbine, at least at the prototype stage.
What is America's use of wind power now, in 2022?
In the United States, renewable energy sources like solar and wind are still on the rise.
You May Also Like
External Links