Wind power in Africa can help the development of the region but only a few African countries are harnessing wind energy on a significant scale.
Table Of Content
Energy in Africa is very lacking. About half of the continent's population, or 600 million people, does not have access to modern power. The continent will fail to meet the UN Sustainable Development Goal (SDG) of providing universal access to energy by 2030 if development is not greatly accelerated.
Using renewable energy, such as wind, to close Africa's power deficit would have several benefits. In addition to helping the environment, both onshore and offshore wind are becoming competitive with fossil fuels in terms of cost.
---
We invite you to read: "What if Wind Farms Could Power the World?"
---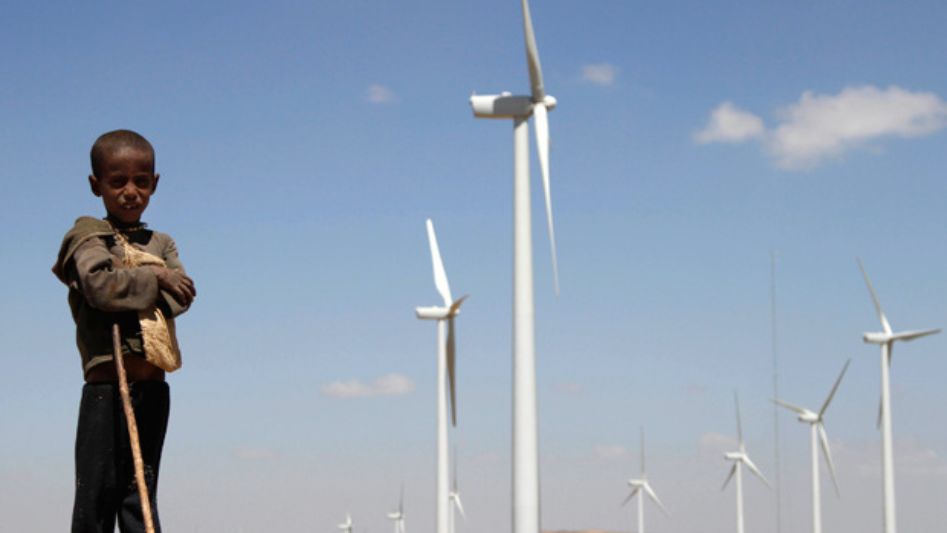 According to the International Renewable Energy Agency, nearly two-thirds of new renewable energy capacity added in 2020 produced cheaper power than the least expensive fossil fuel option.Since then, because of the dramatic rise in gasoline prices over the last year, the financial advantages have become even bigger.
Wind energy is plentiful in Africa. In 2020, the continent's wind resources were estimated to be sufficient to meet the continent's energy demand 250 times over, according to research conducted for the IFC. "It is only lately that we have realized what a fantastic wind resource there is in sub-Saharan Africa," says Linda Munyengeterwa, regional industry director for infrastructure at the IFC in Africa.
"The wind tends to blow strongest at night and early in the morning in many parts of the continent," she adds."Since solar panels can only provide power during the day, this is a great supplement to solar."
However, there has been little advancement in wind energy harvesting. The International Finance Corporation estimates that Africa has the potential to generate 59,000 GW but uses barely 0.01% of that amount. This is according to the Global Wind Energy Council. And just three African nations, Egypt, Morocco, and South Africa, have added more than 1 GW of wind energy capacity, according to statistics provided by the International Renewable Energy Agency (IRENA) in April.
Logistical headwinds
"The building of a windfarm is far more difficult and expensive than that of a solar plant," explains Vuyo Ntoi, joint-MD of African Infrastructure Investment Managers. Data on the available wind resources at a potential location must be gathered before developers can begin installing turbines. It's possible for this to take a long time and a lot of money.
"While short-term irradiance data is easily available for purchase (at a cheap cost) for use in solar, a prolonged program of wind monitoring on-site at the projected hub-height is essential to establishing the bankability of a windfarm."
Ntoi elaborates by saying that solar is more suited than wind for smaller installations, some of which may provide off-grid power. He claims that the "nature of its regulatory and procurement complexity, lack of co-location capabilities, and consequently dependency on national grids, plus the necessity for scale," mean that wind "does not readily lend itself to deployment outside of government-driven schemes."
As a consequence, wind energy projects are unlikely to go further unless they can guarantee a large enough offtaker. These are notoriously difficult to find in Africa. Across the continent, "there is a genuine experience of payment challenges with financially limited utilities," Ntoi notes. "Wind developers, like other energy developers, are wary about developing projects in an environment with weak credit quality because producers will not collect the contractual payments to which they are due."
Lack of creditworthiness is the "core bottleneck."
The lack of creditworthiness among African utilities is a "fundamental impediment," according to Chris Chijiutomi, managing director and head of infrastructure equity for Africa and Pakistan at British International Investment. He continues, "The overall indebtedness of African nations in terms of governments being able to issue assurances that would then enable the private sector to know that they can come in and invest" presents another obstacle.
According to Chijiutomi, "the weak fiscal situations of a number of nations are currently generating little scope for them to give sovereign guarantees or letters of support required to ensure contractual commitments are satisfied."
Although many governments in Africa are willing to issue cash assurances, their capacity to provide security guarantees is more dubious. According to Patrick Edmond, a senior analyst with the strategic risk consultancy company Africa Matters Limited, many places with promising wind power potential face security threats.
He claims that "the state has an extremely little presence in these isolated territories," including the interiors of Chad, Sudan, Niger, and Mauritania. There is a large consumer market for goods produced in the north of Nigeria, and the region is in high demand. However, there are serious security concerns.
Overcoming conflict
The developers of wind projects in Africa, like everywhere else on the globe, must contend with the widespread problem of local hostility toward such projects. Kenya has been at the epicenter of these problems. After a man was shot and killed by police in 2015 during demonstrations against a proposed windfarm in Kinangop, the $144 million project was scrapped the following year.
A similar level of resistance has been seen with the Lake Turkana wind power project, which is the biggest in Africa. A Kenyan court found last year that the project site's title documents had been obtained illegally. The verdict did not nullify the actions, but it did clear the way for locals to be compensated.
---
We invite you to read: "Wind-Powered Cargo Ships: How Do They Work?"
---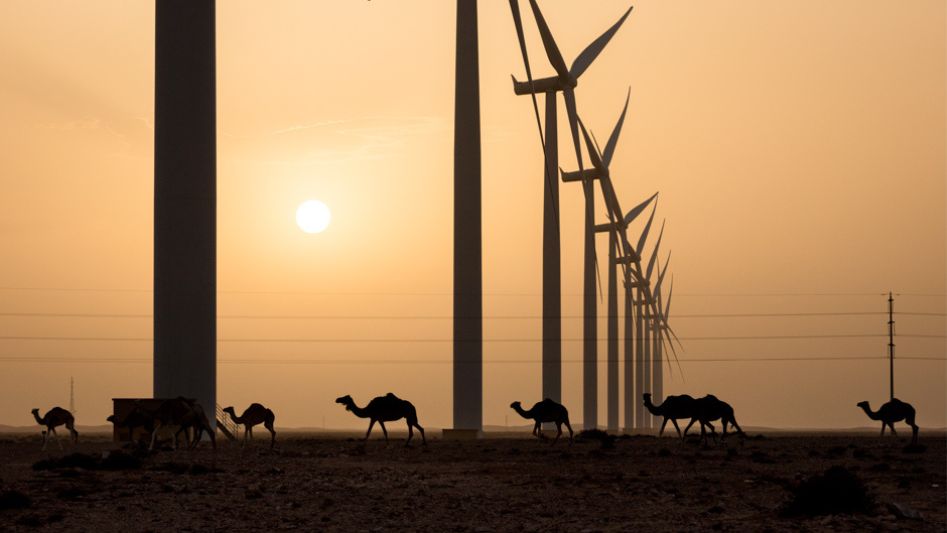 Turbines in a wind farm are likely to be spread out across a large region, which increases the level of complexity. The locations for wind turbines, according to Chijiutomi, "are not necessary isolated or delineated in a perfect square area." When you have a larger community, there are more social and environmental problems to solve.
Offshore projects have been given priority by several nations in an effort to avoid the societal disputes that have arisen in response to onshore wind turbines. Despite this, it seems unlikely that Africa will ever build major offshore wind capacity. Even South Africa, which has been a pioneer in the onshore wind power industry, has not made substantial progress in developing its offshore resources. Until at least 2030, says Niveshen Govender, CEO of the South African Wind Energy Association, the nation is not expected to see offshore developments.
Chijiutomi argues that high startup costs are a major barrier to offshore development. The high price of "having the installation done offshore, but more critically, getting the connecting transmission lines to where the power is required," is cited as an example.
Problems with the grid connection hold up projects
Onshore projects have similar difficulties connecting turbines to transmission lines, particularly those situated in rural regions with limited access to the grid. The worst-case scenario, as Chijiutomi points out, is when the power plant is complete but the grid connection infrastructure is not. Without a grid connection, "the government, or whoever the off-taker is, is paying for electricity that they can't utilize."
The scene at Lake Turkana was exactly like this. The wind farm was finished in 2017 as planned. However, due to the bankruptcy of the Italian business engaged to construct the new 272-mile transmission line, the Kenyan government fell behind in the project. Electricity from the project was not provided to the grid until 15 months after the turbines were built.
Lessons from South Africa
Delays in the Lake Turkana project are commonplace among large-scale infrastructure projects. Management consultants BCG pointed to it as a "best practice" example of an energy project in Africa, and despite its problems, it today provides 17% of Kenya's power-producing capacity.
South Africa provides more insight into expanding the use of wind power. During the years when disgraced former president Jacob Zuma was in charge, the country's progress toward a more widespread use of wind power was stymied. The independent power producer initiative, however, has been picking up steam again since 2018. In that year, 12 wind projects were approved, and in November of the following year, another 12 were approved. Just six months later, another round of bidding was under way.
Developers have been able to acquire scale and lower costs thanks, in large part, to the periodicity of bidding rounds. "The cost of wind energy has dropped dramatically with each project procurement cycle," says Govender. According to the energy road map, which forecasts 14.4 GW of new wind power over the next decade, "policy adjustments imply clear direction in terms of intentions to buy additional generating capacity on a continuous basis."
Likewise, Ntoi believes that "regular, predictable, and repeatable government-sponsored procurement is arguably the most crucial measure that will allow large-scale wind power development in Africa."
He cites South Africa's "programmatic, thus predictable" approach to the industry's growth as evidence. With all the time and money it entails, interested parties have built wind farms in order to submit bids for the renewable energy procurement program. Because it's a program, the creators understand that even if they fail in one round, there will be more to come.
Export opportunities for smaller African countries
The increasing importance of wind power in South Africa exemplifies how this technology might help to eventually bridge Africa's energy deficit. Naturally, South Africa stands out in that the size of its power market is far greater than in the majority of African nations.
However, according to Chijiutomi, smaller nations may be able to host large-scale wind farms if cross-border power transmission infrastructure is expanded. I believe there is a chance for nations with wind resources but unstable grids to become wind resource producers and sell their output to neighboring countries.
---
We invite you to read: "Can A Small Wind Turbine Power A House?"
---

Conclusion
In conclusion, the findings are strong, but Africa still confronts numerous obstacles in the energy industry, including the oil and gas boom and bust, climate change worries, the need for governments to find stimulus packages to overhaul their economies, and the rising adoption of RES. In this respect, wind power might be useful in generating employment opportunities and protecting the African economy from external threats. Africa's wind energy business is still in its infancy, so there is a lack of information and studies on the factors that motivate people to use wind power there. Therefore, most citations are studies on renewables in general.
FAQ
How can wind energy help the environment?
Producing electricity from wind does not result in the discharge of greenhouse gases. Wind power has the potential to reduce greenhouse gas emissions by offsetting the use of other energy sources, such as fossil fuel power plants, to produce electricity.
Is there any way that wind energy improves the economy?
Payments to local landowners, the development of both direct and indirect jobs, and increased expenditure in ancillary sectors are all significant results of the wind energy sector. Economic growth is a byproduct of every stage of economic development.
Is Africa making use of wind power?
Reduced carbon dioxide emissions by the amount produced by Africa's current installed wind energy capacity are 10.7 million metric tons per year, the equivalent of removing 2.3 million automobiles off the road.
You May Also Like
External Links